In order to obtain a valid digital proof-of-parking, it is essential to start the parking session by using Parkunload mobile application or other digital means available in the city.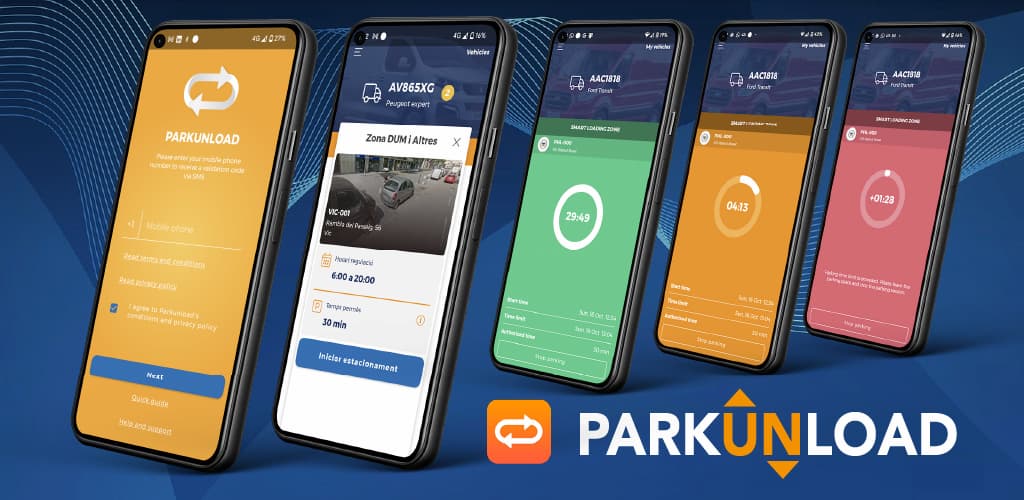 Using Parkunload mobile application
Steps to start a parking session in a parking zone controlled with Parkunload:
Inside or outside the vehicle, stay within 15 meters of the sign that delimits the zone.
Press the "Parking" menu and the current parking conditions for the selected vehicle will be automatically displayed.
Press "Start parking" to obtain a valid proof-of-parkin. The button will not appear if the vehicle is not allowed to park, if it is a holiday or if it is outside the zone's regulation hours.
The app displays notification information about the remaining parking time.
Finally, press "Stop parking" when the parking space is released, as this allows you to communicate the availability of free spaces to the other drivers.
Using the widget on iOS
The Parkunload widget on iPhone provides quick and direct access to the main parking regulation functions: start, end, parking conditions, available time, etc.
The app allows you to the start parking session through its widget, without the need to unlock the cell phone or open the application.
Using voice commands in iOS
Parkunload app allows you to start ("Start") and stop ("Stop") the parking ticket for the nearest zone without unlocking the cell phone or opening the application, using the Siri voice assistant on Apple devices.
Using a web form
Alternatively, if you do not have a smartphone or cannot use the app, you can notify the start of a parking session via a web form at https://www.parkunload.com/start/.
Using the city' s customer service channels
Some cities may offer alternative ways to start a parking session by telephone or at customer service centers.