Parkunload Control is a mobile application exclusively aimed to parking enforcement agents, making it a restricted-use mobile application.
Step 1: Request App access
The user registration as a control agent must be requested from the administration service of the city's PARKUNLOAD platform.
Step 2: Get user credentials
The city administrator will register the agent's email and ID in the PARKUNLOAD platform. A welcoming email with a password will be sent to the agent.
Step 3: App sign-in
Access to the control application requires identification with the e-mail address and password of the parking control agent authorized by the city.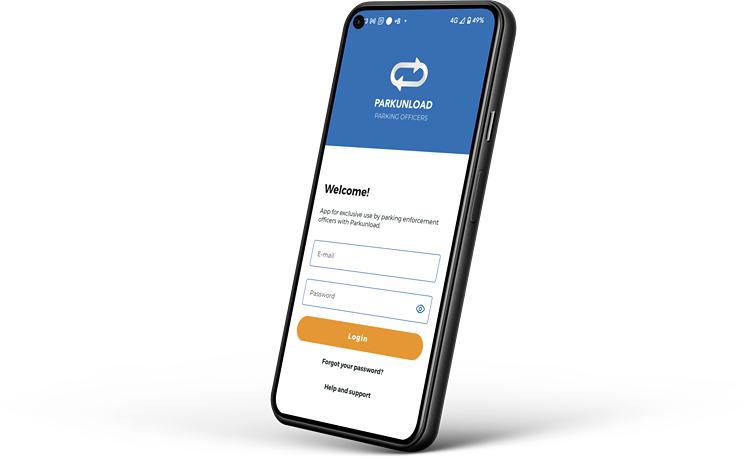 The initial password must be changed the first time the PKUN Control application is accessed.