The sign-up process for the ParkUnload app is very simple, as it only requires a cell phone number and the basic details of a vehicle.
Step 1: Register mobile phone
On the login screen, enter your cell phone number with the right prefix and you will receive a validation code by SMS, which is automatically detected by the app and can otherwise be entered manually.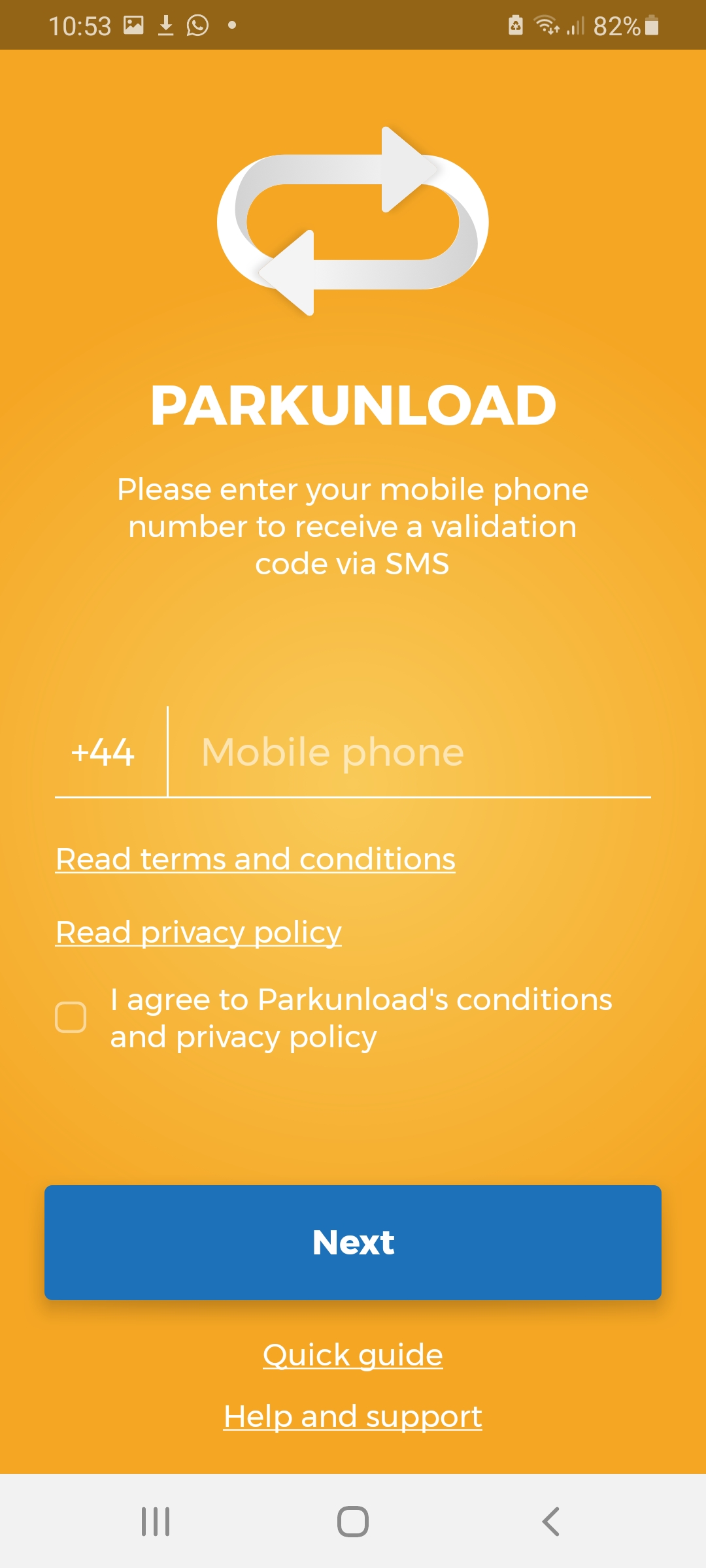 It is important to correctly indicate the international prefix of the cell phone number. Otherwise, you will not receive the validation SMS. Please note that the SMS may take between one and two minutes.
Step 2: Register a vehicle
Next, the vehicle's main data, characteristics and uses should be registered:
Photograph of the vehicle (optional)
Make and model
License plate
Vehicle type

Truck or Van up to 3,5t
Truck or Van from 3,5t to 12t
Heavy Truck
Light Commercial Vehicle
Car

Vehicle emissions label, according to the country's regulation
Driver's profile

Professional use / Sector
Private use
People with Reduced Mobility (PRM)