A list of parking tickets for the selected vehicle and date is displayed from the "History" menu, providing access to the following information your own proof-of-parking.
Vehicle data: make and model, license plate, vehicle type, emissions badge, user profile.
Data of the zone: code, type of zone, address, regulation schedule.
Parking times: Start time, End time, Time limit, Maximum allowed time, Effective parking time.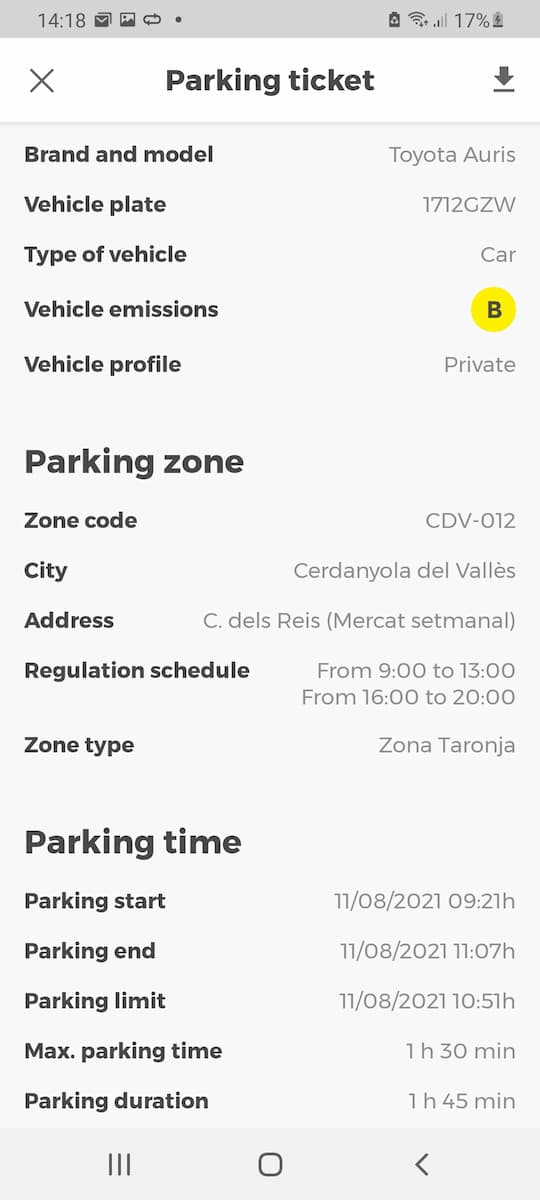 Download and share a proof-of-parking as PDF
Click on the down arrow icon at the top right of the screen to download the proof of parking in PDF format and share it with any other application on the mobile device: email, WhatsApp, etc.
The proof of parking allows a claim to be made in the event of an incorrect penalty notice or fine.