The PKUN control app by Parkunload allows to efficiently control the state of the parking session for vehicles in each zone, displaying the following information:
Vehicle license plate
Start time of the parking session.
Remaining parking time:

Green: parking time is correct.
Orange: five minutes left.
Red: expired parking session.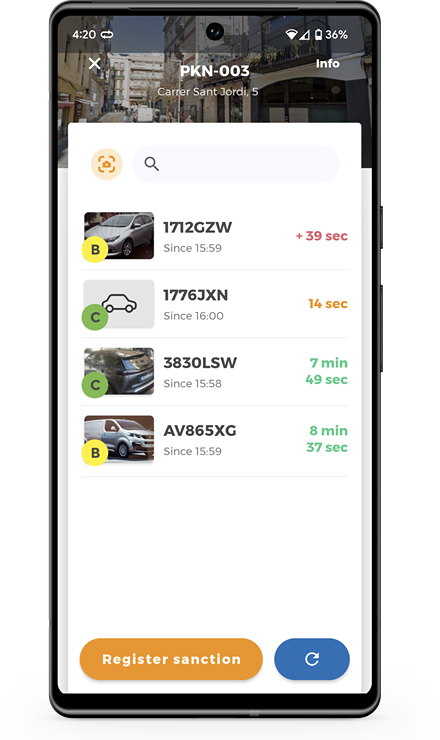 At the bottom of the screen, the day's expired parking sessions in the selected zone are displayed.
Proof-of-parking
When you click on a vehicle, the control app displays detailed information about the parking session, including the next sections:
Vehicle data: license plate, vehicle type, vehicle emissions and driver profile.
Parking zode: zone code, address and regulation hours.
Parking time: Start time, end time, time limit and parking duration.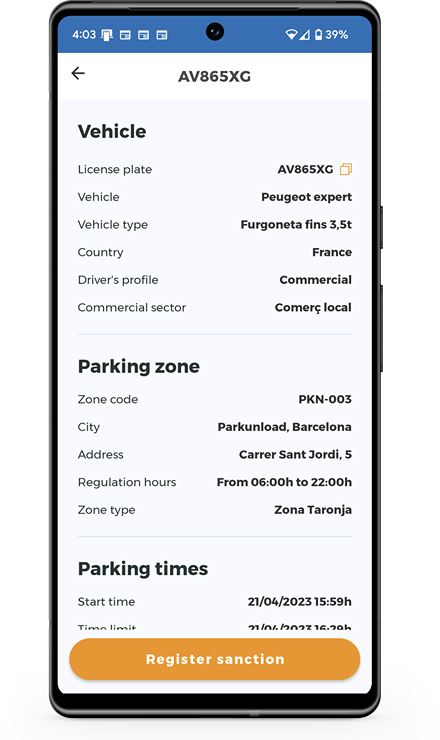 From both screens the control agent can register a report for the selected vehicle or ticket.