It is essential to correctly select the vehicle with which you park, otherwise you will not have a valid proof-of-parking and you could be fined.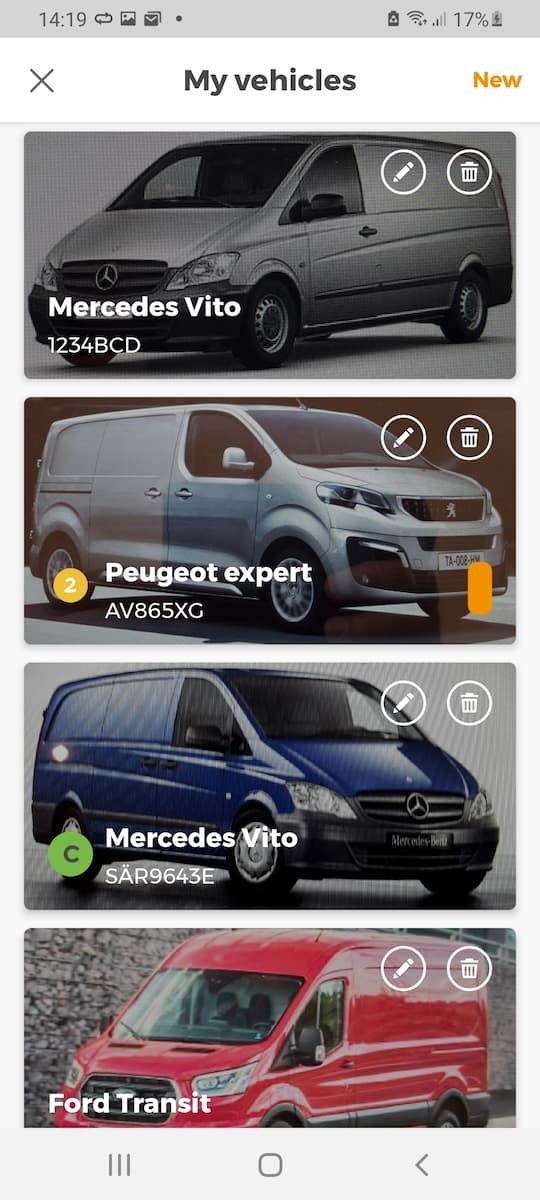 The vehicles' screen also allows you to edit a vehicle's data by clicking on the pencil icon or to delete it by clicking on the trash can.
Selected vehicle
Parkunload clearly displays the selected vehicle in the header of the main screens of the app, including the following information:
Type of vehicle, by using an identifying icon, e.g. "Car".
Vehicle license plate, in large letters to avoid confusion.
Vehicle make and model
Vehicle emissions label according to country's regulation.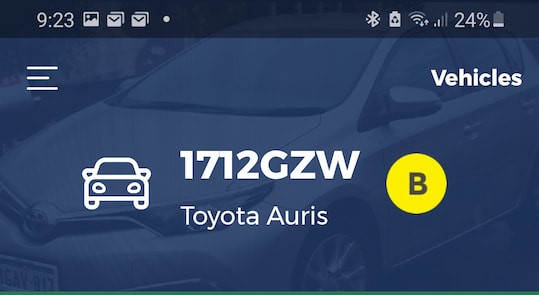 Picture of the vehicle
It is advisable to add a representative photograph of the model, make and color of the vehicle, as it helps to avoid errors in the selection of the active vehicle if you have more than one.